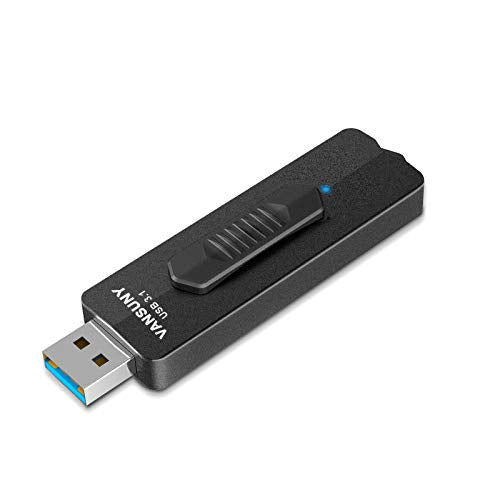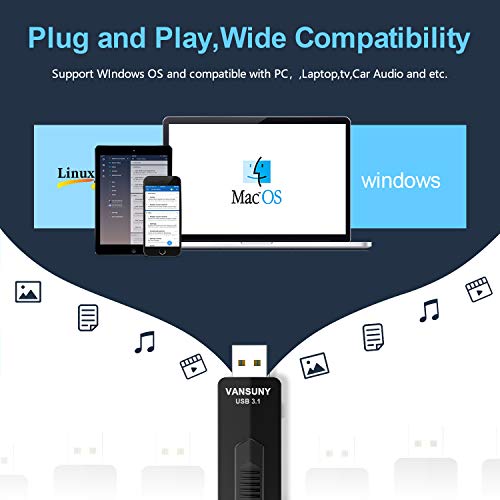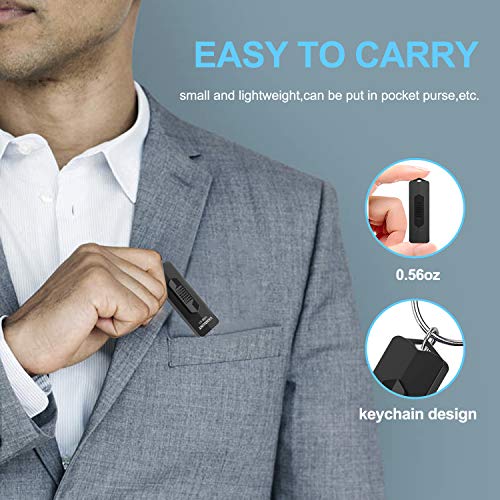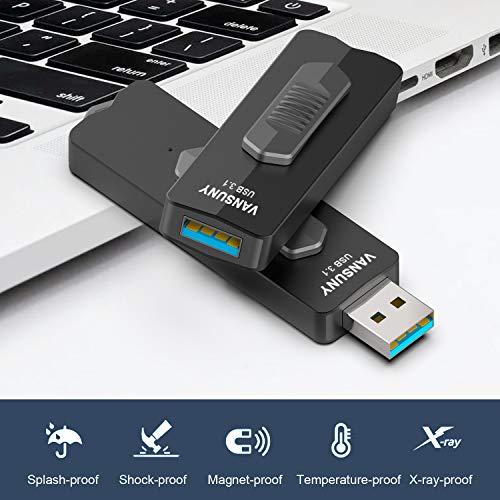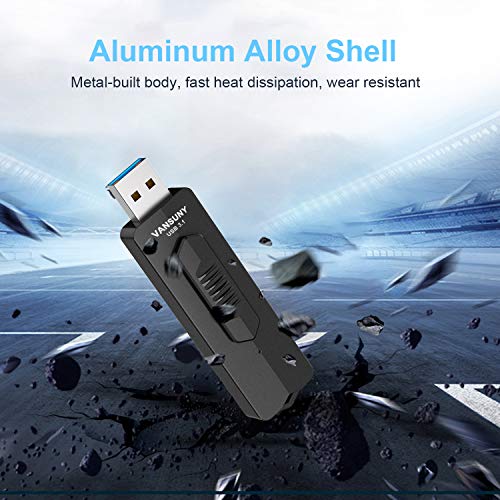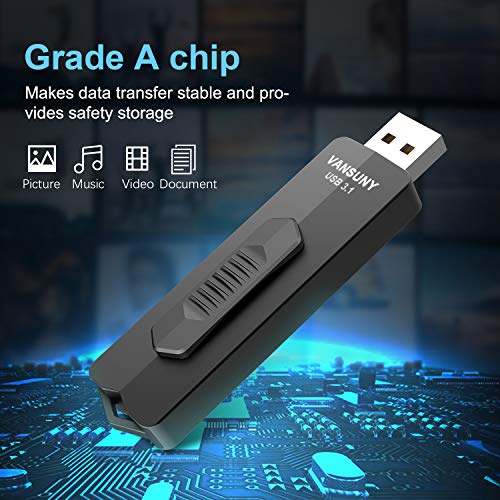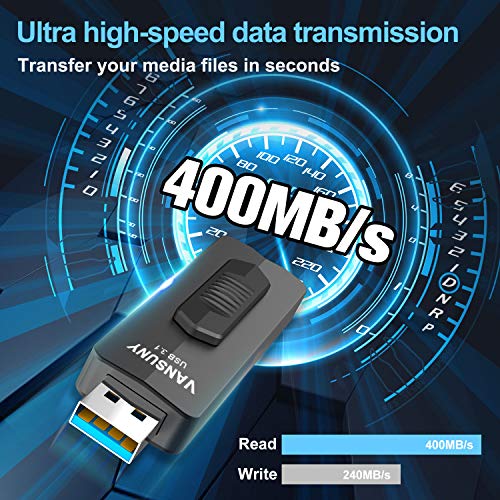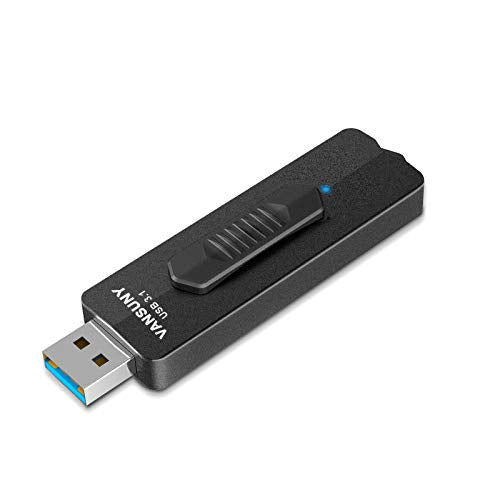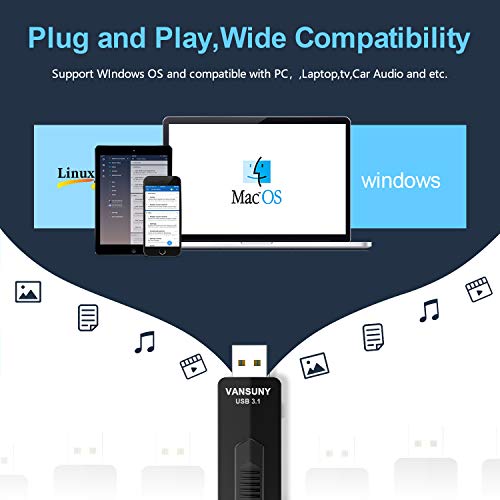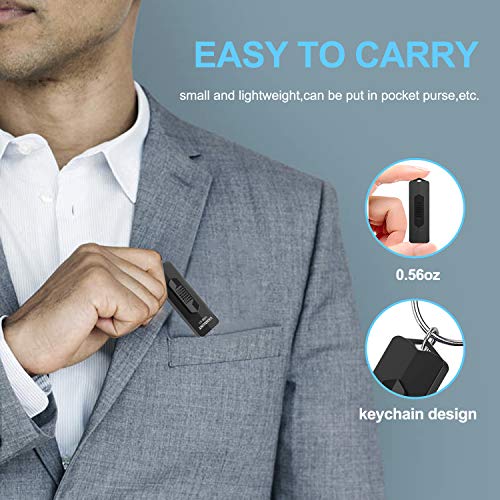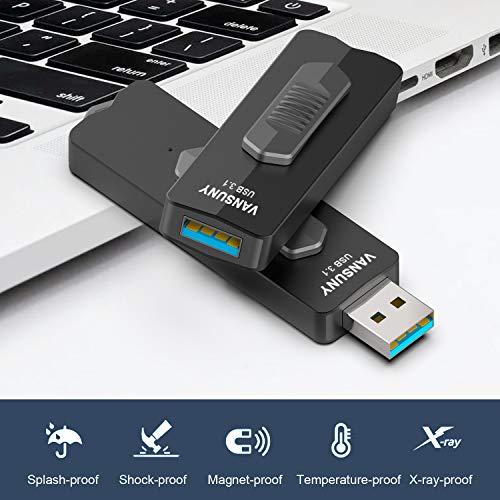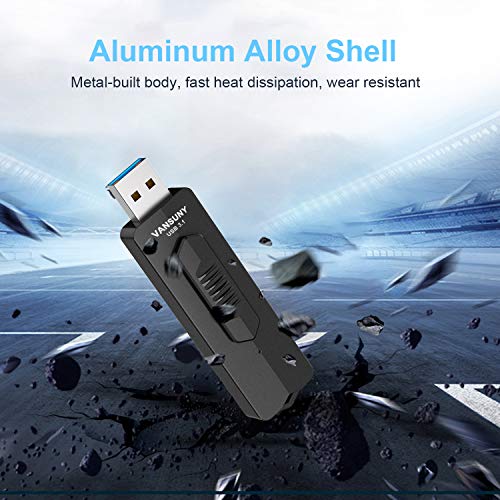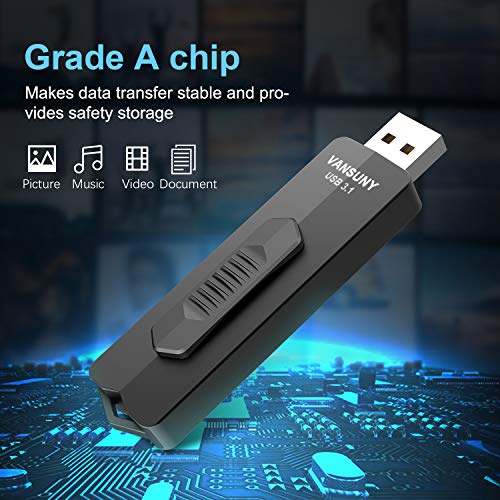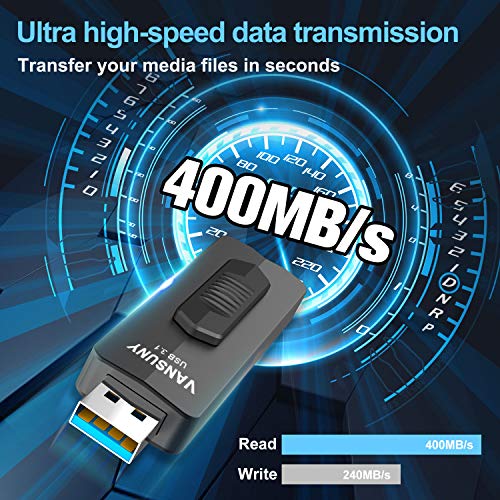 Vansuny Metal Solid State USB Drive Slide Design, USB 3.1, 400MB/s, 128G
Blazing-fast USB 3.1 solid state flash drive achieves up to 400MB/s read speed and 240MB/s write speed

Backward compatible with USB 3.0 and USB 2.0

No cap to lose. Slide-in/out design protects the USB interface

Lanyard-hole design to take your digital world anywhere

Aluminum metal casing features excellent heat dissipation and ensures durability
High Performance USB Flash Drive Chip
Determined to provide flash drives of high performance, Vansuny has strict selection for the chips. Vansuny prevent the problems from the beginning.
USB Flash Drive at SSD Speeds
With reading speeds of up to 400 Mb/s, write speeds of up to 400MB/s, the Vansuny USB 3.1 Flash Drive is 80X faster than standard USB 2.0 drives. Let you copy even large files in seconds.
Solid State USB 3.1 Flash Drive
The USB 3.1 Solid State Flash Drive delivers the performance, capacity, and reliability of an SSD in the ultimate portability of a USB flash drive. It is backward-compatible with USB 3.0 and USB 2.0, USB 1.0.
Plug and Play
Plug and play, no need to install any software, and easy to use.
Retractable Connector Design
The connector retracts freely protect the USB interface from being damaged when not in use, no cap to lose.
Portability
Small and durable pocket-sized for easy to carry.
Keychain Design
The small ring is designed for key chains or lanyards. You can take your digital world anywhere, without worrying about losing the pen drive.
Aluminum Metal Casing
Metal-made casing, features fast heat dissipation,works very well for transferring large files.